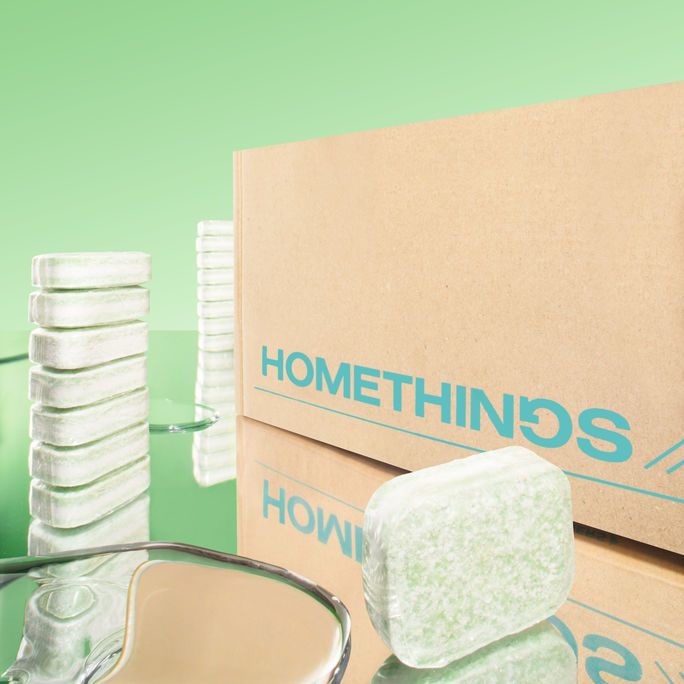 Homethings clean both the planet and your home, creating a range of products that are as powerful as they are sustainable.
Their motto is Rethink What's Under Your Sink, and their mission is to swap single-use plastics with au naturale, vegan and cruelty-free household items.
Haters of greenwashing and lovers of greener washing, Homethings supply our customers with plant and mineral-based, all-in-one dishwasher tabs. Dishthings clean more for less, saving 94% of emissions involved in transport, and costing just 24p per tablet.
So far, Homethings have saved a total of 392,000 plastic bottles thanks to their squeeky clean products. Bang, and the waste is gone!