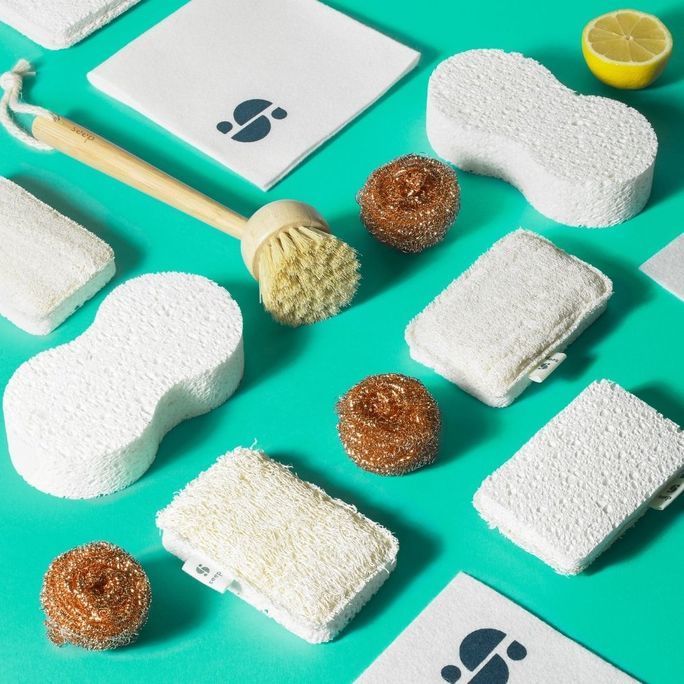 Seep are masters of wiping the slate clean with waste, and your house clean of dust, stains and dirty dishes.
Crispy cheese on the edge of a baking tin? Burnt rice at the bottom of a pan? Dried porridge on your finest crockery, or tupperware that looks like it's been fake tanned to smithereens? Whatever the smudge, mark or blemish, it's no match for Seep's 100% plastic free, home compostable eco sponge.
Seep are the perfect brand for clean freaks and eco geeks. They know that grime belongs solely in the headphones of trendy young people, not on your dishes and worktops.
The UK's first B Corp household cleaning tool brand not only provide our eco sponge (complete with loafer scourer, by the way!), but also work with their charity partner, On A Mission, to offset their carbon 3.5 times, making them Climate Positive. My, my, don't they scrub up well!