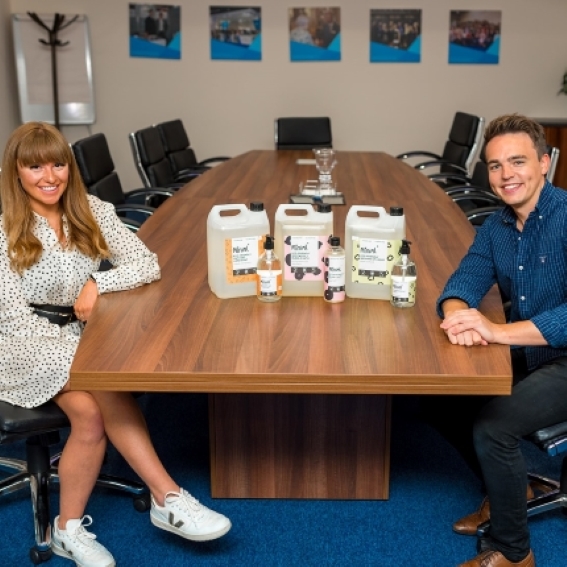 Clean house, clean conscience. That's the Miniml mantra. Founded and run by Emma and Scott in the beautiful Yorkshire Dales, Miniml supplies zero-waste, chemical-free soap, washing up liquid, anti-bac cleaner, fabric conditioner and laundry liquid. 
Arriving in returnable, refillable glass bottles, their household products are made on a completely closed-loop (just like our milk!) using only natural, biodegradable, vegan, cruelty and paraben-free ingredients.
Kind to your skin and the planet, tough on dirt and grease, and without costing the earth (literally!), Miniml's products are all about giving you and the environment some much-needed TLC.